Next to a kitchen renovation, bathroom renovation or remodeling a bathroom is one of the most impactful renovations you can make inside your home. With so many options of high-end features, the sky's the limit when it comes to building your dream bathroom.
Long gone are the days of the "basic bathroom". Most modern bathrooms are complete show-stoppers in a home, and often one of the biggest selling features for potential buyers. Think of this as your own personal oasis; somewhere you can be pampered and enjoy some "me time".
What to consider when doing bathroom renovations?
Privacy. Nobody enjoys fighting for space in the bathroom, which is why many couples opt to go with separate water closets. With the proper sound insulation, proper ventilation and lighting, an ensuite bathroom can provide all the space and features you could ever want, without feeling like you're overtop of each other.
What adds the most value to a bathroom?
Heated floors are one of the most popular add-ons to modern bathrooms installed by your professional bathroom remodeling company. Stepping out onto cold tile in the morning isn't fun for anyone. Heated floors provide an added level of comfort to take your bathroom renovation to the next level.
What are the secrets to a seamless bathroom renovation?
Every renovation comes with its challenges, but the most difficult part of any bathroom renovation involves relocating any of the plumbing or fixtures. Toilets are one of the most difficult things to relocate in a bathroom remodel and sometimes require reworking floor joists to re-route drains into a new area.
New showers are always a show-stopper in a new bathroom, but problems beneath the surface can wreak havoc if not installed and waterproofed properly. 90% of warranty calls for bathrooms are because water is getting where it shouldn't, which leads to leaks and mould. Proper ventilation will also mitigate any potential issues down the road.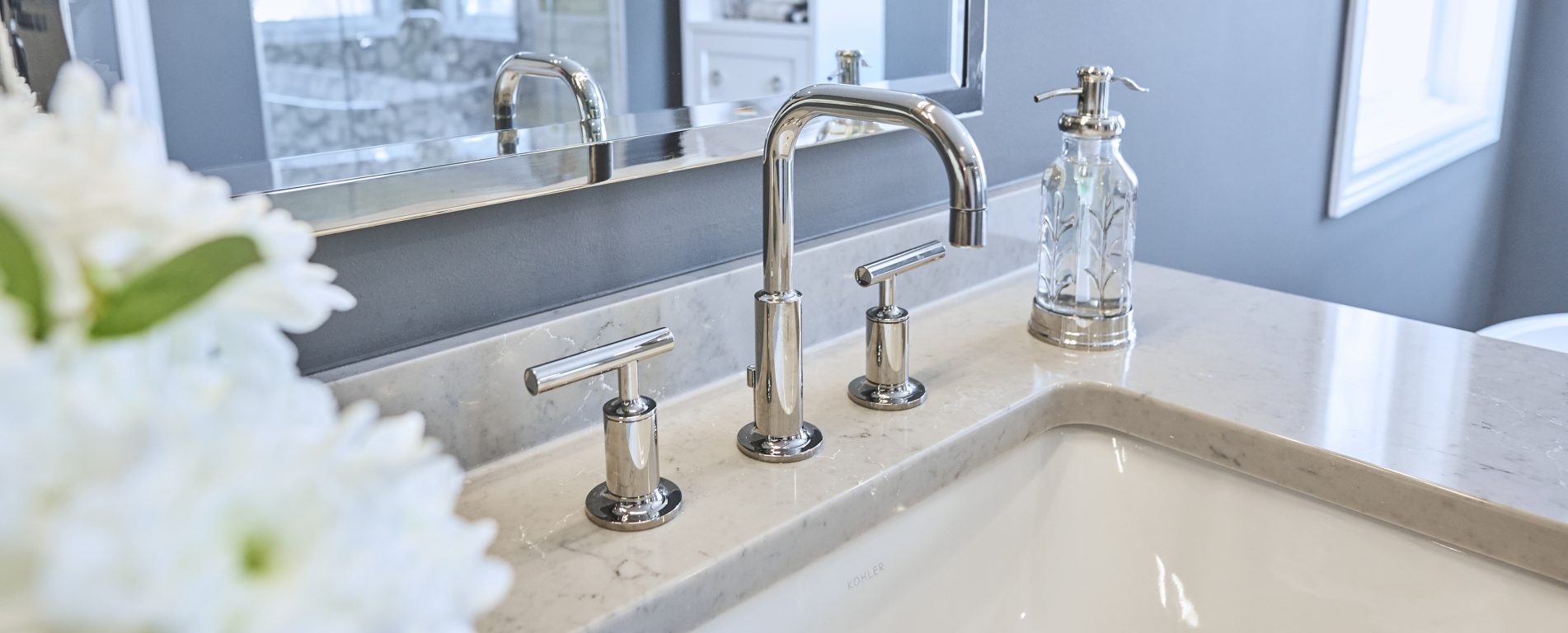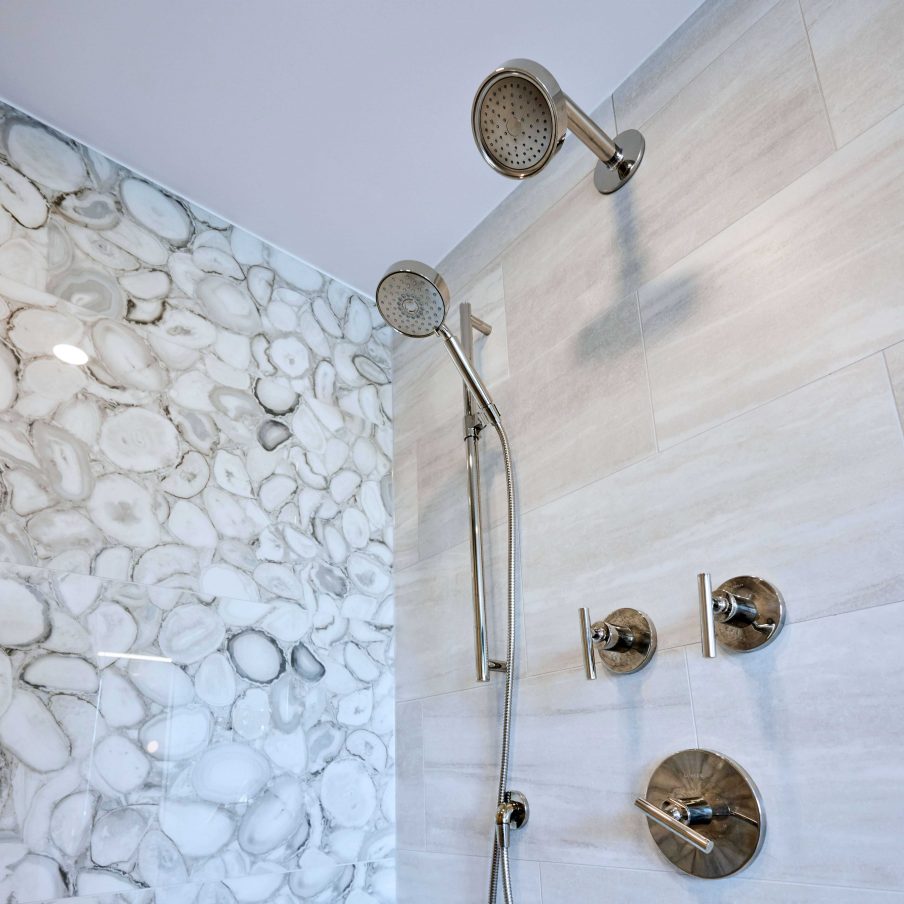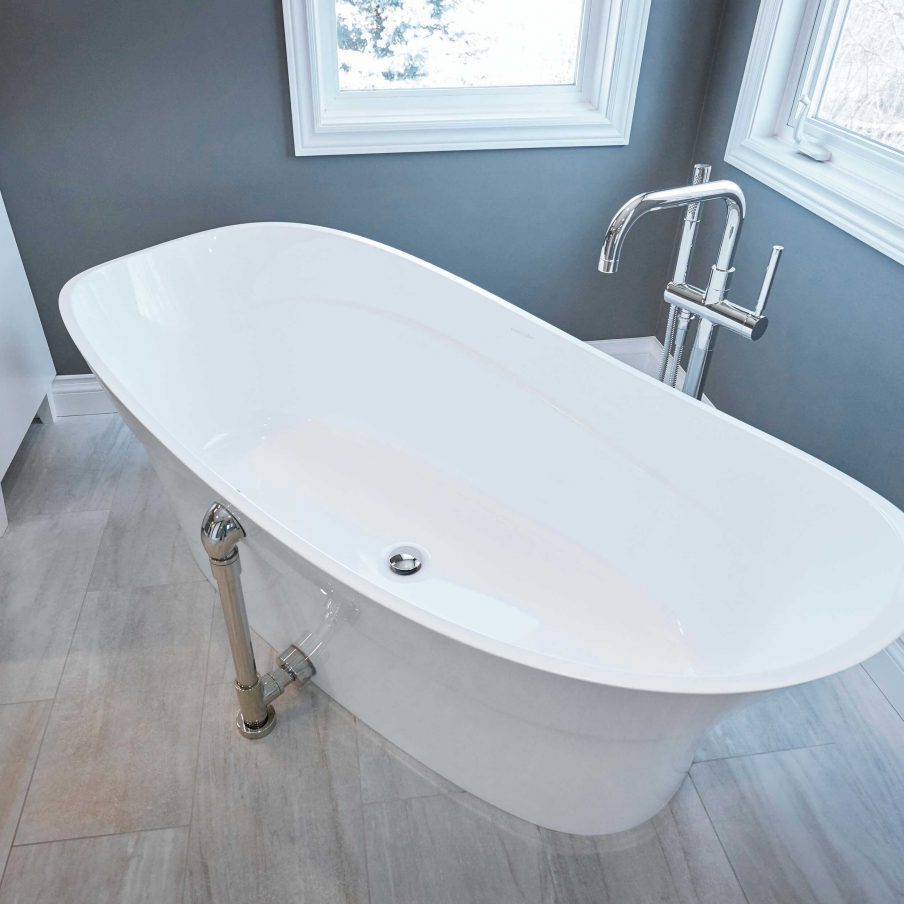 How much will my dream bathroom cost, and how long will it take?
If a bathroom renovation is in your future, a professional and skilled contractor like Pioneer Craftsmen recommends budgeting around $50,000 to $80,000 for your project.
In the preliminary process, start with your must-haves and non-negotiables on your wish list. From there, move onto "nice to haves"; features you're hoping to have, but ones that wouldn't be a deal breaker if they're left out. The finishes and features you choose, along with the level of design complexity will influence your renovation budget the most. It's best to build out your most important features, and if necessary afterwards, scale back on other aspects of the project. On average, your bathroom renovation will take anywhere from four to eight weeks to complete.
Pioneer Craftsmen - we do bathroom renovations differently
"Different by design" isn't just our slogan, it's a promise. Our one-of-a-kind bathroom renovations will leave you speechless. You get a creative design with the true build experience; from our professional designers to our project managers and our lead carpenters. Let us take care of relocating fixtures, building walls and installing features, so you can enjoy the results. Making you feel right at home is our specialty. It's all about creating the space that compliments your lifestyle, and building the bathroom you've always dreamed of having. Our high-quality craftsmanship speaks volumes, and our attention to detail is second to none. There's a reason your neighbours and friends speak highly of our innovative work. There's no match for 70 years of expertise in the renovation business.
We're Pioneer Craftsmen: your trusted bathroom remodeling company in Kitchener, Waterloo, Cambridge and Guelph.
Let's Get Started!
Send a Message or Request an Estimate
Contact Us About Career Opportunities
Current career opportunities are always listed in our careers section.