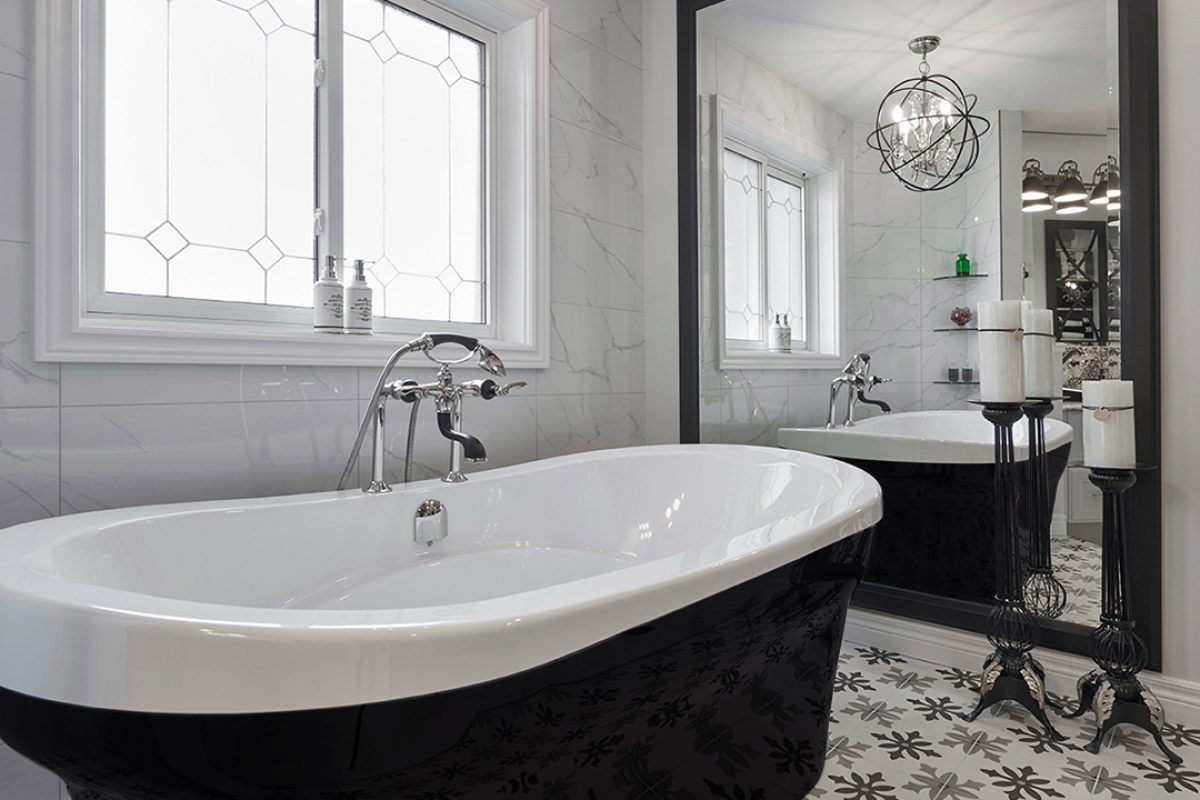 Bathrooms Uniquely Designed (and Built) for Your Lifestyle
It's your calm from the storm. The space that entices you to escape life's hectic pace with a warm bath to wash away your worries or maybe even catch-up on your reading. It's the room that must do so much for so many, now let's renovate and make it do even more for your family.

Isn't it amazing how one of the smaller rooms you depend on so much can cause such frustration? There's the loose shower tile you're tired of looking at, the vanity tap you're constantly tightening that won't stop dripping, the outdated cabinetry, and the mountain of toiletries that seem to be everywhere.
Our custom bathrooms are designed and built to relieve those pain points and avoid creating new ones. We don't look at what your space is now, we look at what it could be and how it can give you more of what you need. By combining our space-saving ideas and creative design flair, you'll be impressed by how we balance striking beauty and efficiency through lighting, fixtures, cabinetry, and tile.
Build the oasis you've always wanted so you can relax, rejuvenate and recharge in style! With a new throne, you'll be sitting pretty on one of the best seats in the house.
Why are you renovating your bathroom?
Don't worry, you don't have to pick just one reason.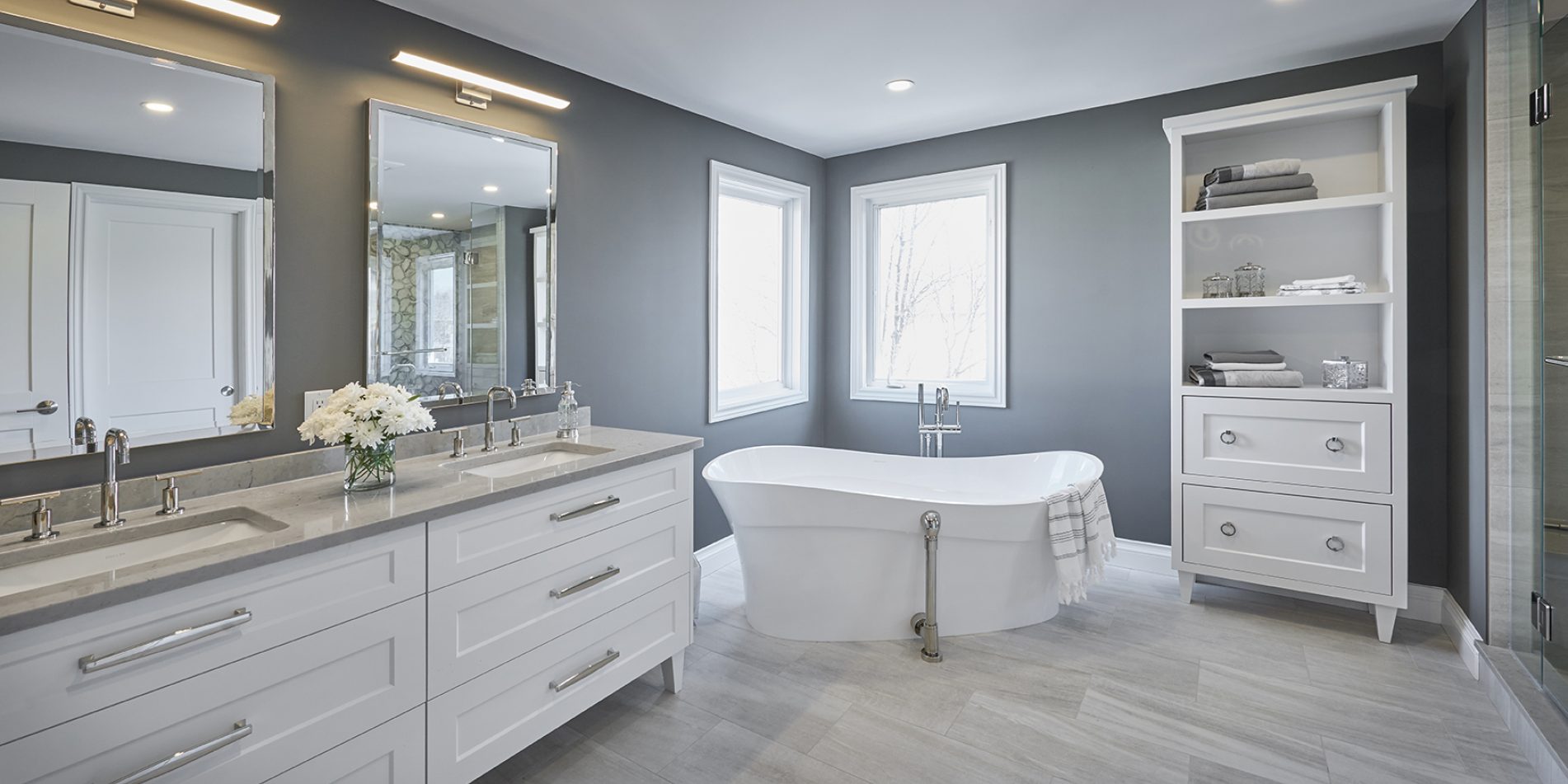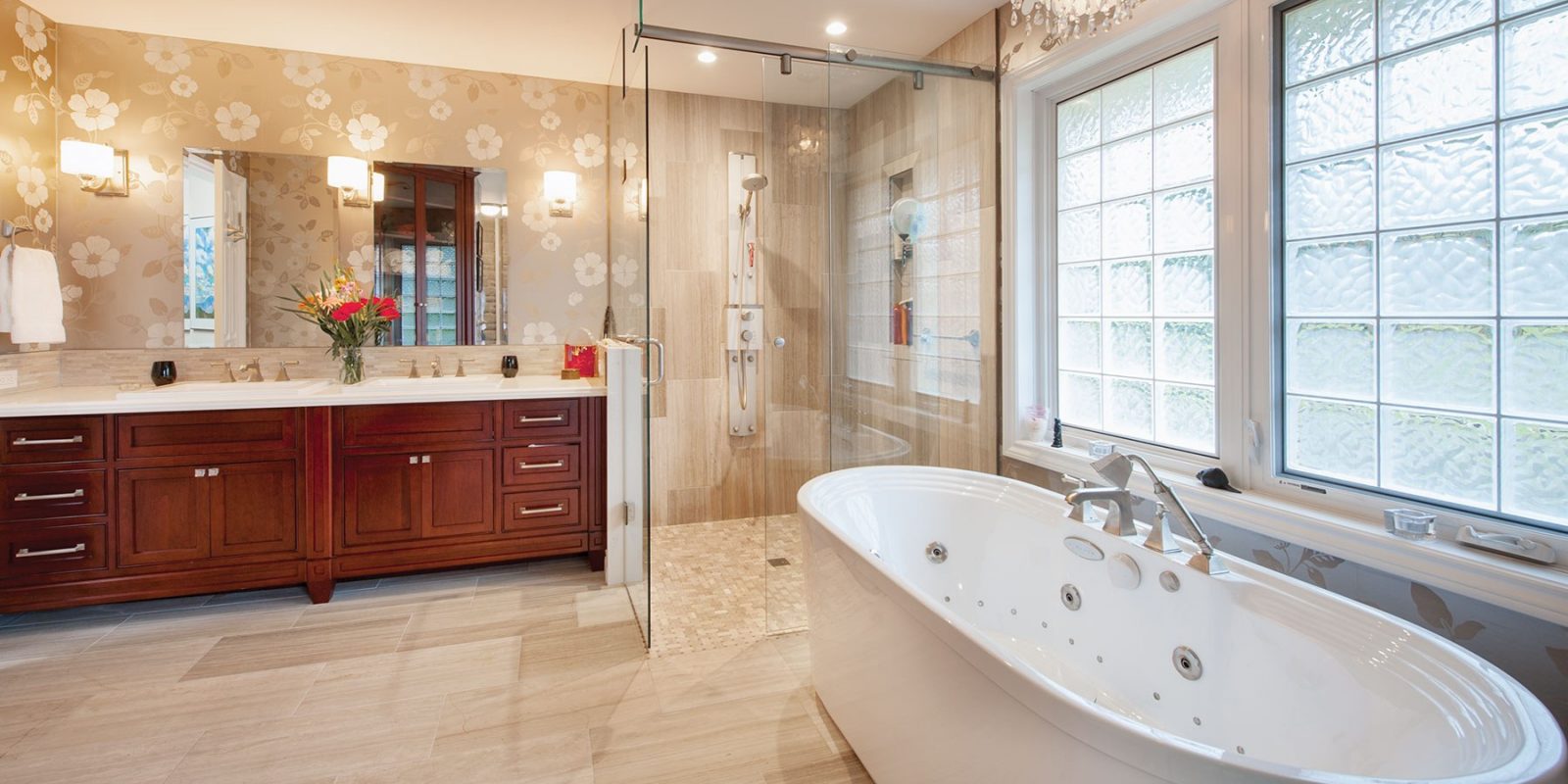 Choosing the Right Renovation Partner

Find a renovation partner who cares about what's important to you and takes the time at the beginning to truly understand what's at the heart of what you want to accomplish. Most importantly, they appreciate the emotional connection you and your family have with your home. Ultimately, that connection is what you're sharing with a renovation team like ours and what our work will be shaping. At Pioneer, we don't take that responsibility lightly.
So, you're likely thinking the next step is to ask us about receiving an estimate. An estimate is no problem because you need to know whether or not the time and money you're about to invest in your home aligns with what you envision. To do this, we need to properly establish your wants and needs which typically surface during our initial design phase.
Maybe you've heard the expression 'free-design estimate'. We don't do this because our customers demand a level of excellence that can only be achieved by thoroughly planning and collaborating with them. Once we know what your uniquely custom designs will entail, we are able to provide you with an accurate, fixed-cost estimate for your right solution.
Design is a vital part of the whole picture. Be prepared to spend 4-6% of your overall budget right at the beginning on an exclusively-you design. We can tell you from experience, you'll be happy you did.
Once you have your design in hand, we get to work on 'the build' by assembling your project construction team, including a Project Manager (PM). Unlike others, we also assign a Lead Carpenter who is SOLELY dedicated to your renovation and no one else's, so you will never hear "Sorry, I've got to go to another job site" like you would experience with a general contractor who has WAY too many jobs on the go to give you the care you deserve. These key leads will be with you every step of the way to keep you posted on progress and answer all your questions.
Imagine the peace of mind you'll have knowing your experienced PM is on top of everything; coordinating all the behind-the-scenes work, sub-trades, materials, regulators and more, to ensure construction goes smoothly. Nothing can compete with an experienced resource that's dedicated to making your family's renovation experience a pleasant one.
We'd love to hear more about your project and be the renovation partner you choose! Just give us a call.
beautiful design is all in the details
Showcase Kitchen 1: Learn more about the features that make this Kitchen unique below.