OUR STORY

We're proud to be a third generation, family owned design-build renovation company who is committed to providing the guaranteed level of excellence needed to create exceptional renovation experiences for our clients.
We've been helping homeowners in Kitchener, Waterloo, Cambridge and Guelph fall in love with their homes all over again for 70 years! With more than 2,600 projects under our (tool) belt, we are grateful to our clients who have put their trust in our abilities and given us the privilege of working on such amazing projects. Through collaboration with our partners and clients, pride in our work, and captivating design-build solutions, we remain Waterloo Region's premier renovation team.
At Pioneer Craftsmen, we improve everything we touch. Our decades of experience has taught us that it is a happy combination of thoughtful design and flawless craftsmanship that make our renovations truly customized.
We work diligently everyday to continue the legacy of our founding family by always leading our craft and training the next generation through on-site experience and apprenticeships so they are as skilled and full of pride in their work as our team is now. What began as a job building homes for young father, farmer, and Air Force pilot Ken Adam in 1953 turned into a vision for a renovation-driven future. By 1979, second generation Gary's foresight passion was to renovate homes rather than build new, and thus, the future for Pioneer was solidified and has continued on today with partners Jamie Adam, 3rd generation Adam, and Paul Meier.
Whether we are renovating a generational home, a newly purchased condo, transforming a place to be more accessible, or participating as a company on a community project, we approach every renovation the same way; making it different by design and executed with the finest craftsmanship.
Core Values
At Pioneer we are full of big ideas that will transform and add value to the home of every client. So, it's only fitting that our foundation is built on even bigger IDEAS that ensure a solid future for our team to evolve together, and ultimately provide the best experience and results for our treasured clients.
Innovation
I
Do what's right not easy
D
Exhibit a growth mindset
E
Attention to detail
A
Show humble confidence
S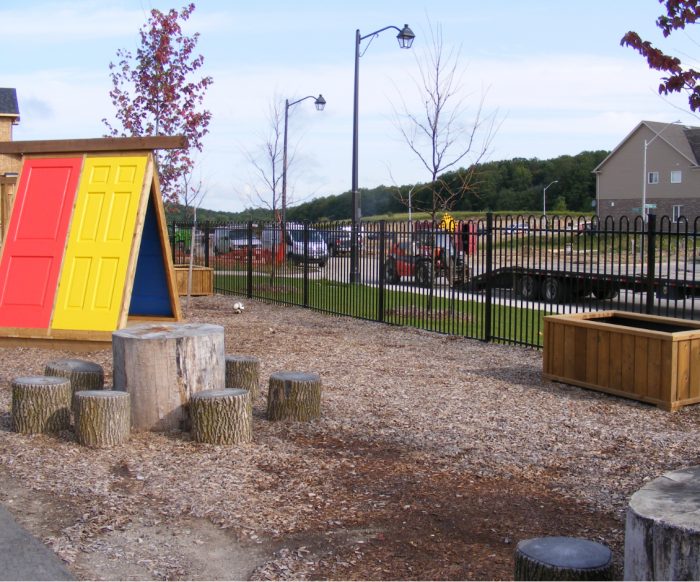 Community Involvement in Waterloo Region
Every year, we roll up our sleeves, strap on our tool belts, and get outside into our community to make a genuine difference.
Over the years we've worked with some of the greatest organizations and finest individuals in our community to do our small part to improve the lives by sharing our skills. We approach our community projects just like our clients' with careful planning, custom design solutions, and meticulous craftsmanship. These experiences are also some of the most fun we've had! As energy and ideas flow, our team begins creating and building which leads to our favourite part; the eruption of smiles on the faces of those we're helping.
We're already excited about our community give-back this year and are looking forward to sharing all of the photos and stories with you once the project is complete.
Your Home Renovation Team
Take a Virtual Tour of Pioneer's Office In Kitchener
Pioneer Renovations Receive Local & National Recognition | May 17, 2019

Pioneer Craftsmen is proud to announce that two of our recent projects are receiving honours in the building community, both locally and nationally!

Our Cambridge kitchen renovation project "Home Chef Haven" was named WINNER of the Waterloo Regional Home Builders Association's 2019 WRHBA SAM Awards of Distinction for "Most Outstanding Kitchen, in a home 2,001 – 3,000 sq ft". Inspired by the homeowners' culinary talent and interests, as well as their habit of cooking together, this kitchen is as warm and inviting as the family itself.

Our Kitchener renovation project "Woodland Chic" was announced as WINNER of the Waterloo Regional Home Builders Association's 2019 WRHBA SAM Awards of Distinction for "Most Outstanding Home Renovation or Conversion (over $100,000)". Designed to be an open, warm space, inspired by modern Swedish farmhouse influences, this once dated bungalow now has a modern flair and updated appeal. It was also recognized as a 2019 Finalist for the Canadian Home Builders' Association awards.

"Congratulations to the entire Pioneer Craftsmen team," said Jamie Adam, President of Pioneer Craftsmen, "Through collaboration with our partners, pride in our work and innovative solutions we remain Waterloo Region's premier design-build renovation team!"

Let's Get Started!
Send a Message or Request an Estimate
Contact Us About Career Opportunities
Current career opportunities are always listed in our careers section.