Dollar for dollar, remodelling your kitchen is one of the most impactful renovations you can make. The kitchen is the epicentre for everything in a home. At some point, everyone's day weaves through the kitchen.

Now that you've decided to revamp your home, what are some must-haves that are not only stylish, but the most functional? This is when it's time to discuss the options with your kitchen renovation contractor and choose the features which matter most to you.
Timeless kitchen designs that always look stylish
Everyone would love to have a stylish kitchen, but will that same kitchen be as stylish five years down the road? There's such a thing as being too on-trend, so it's wise to play it safe and select some timeless features that will never go out of style.
Nothing beats the clean and elegant look of classic white cabinets. Think of any kitchen remodelling you've seen on TV, and they probably went with classic white cabinets and simple door styles.
To contrast the starkness of white cabinets, classic wood floors are another impactful feature that will stand the test of time. The natural grain of hardwood floors is a characteristic that many homeowners covet.
Kitchen sinks can never seem to be too big, which is why big sinks with extra space are incredibly functional, no matter what the era. Counter space is important, but so too is sink space!
For major features like a kitchen faucet, consider classic finishes like polished nickel. This is once aspect where you can add some personality to the space, so don't be afraid to feature mixed metals in kitchen hardware, which can easily be swapped out in the future.
One important thing when considering your kitchen renovation features is try not to clash the kitchen style with the era of your home. A super modern kitchen looks great most times, but not if it's going into a colonial-era home.
Another thing to keep in mind is to not go too minimalist with the kitchen design. You may have seen some kitchens on Instagram that have removed cabinets for open shelving. That's something you should likely avoid, because cabinetry and shelving is far more useful than a glorified display case.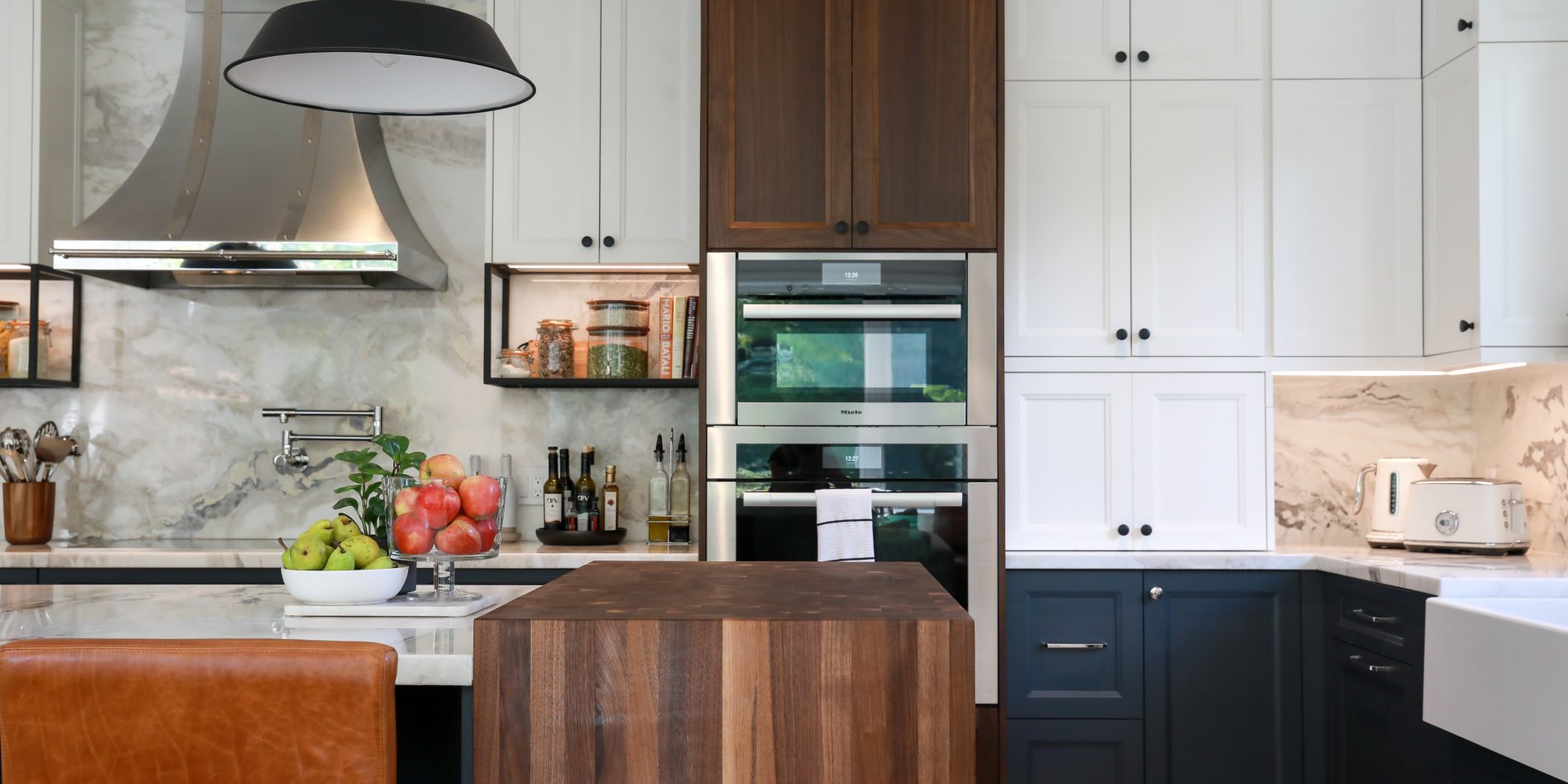 The most wanted kitchen trends for 2023
While it's always safe to stick with the classics, it doesn't hurt to ponder current kitchen trends to see if there are any features and designs you'd like to incorporate into your kitchen remodelling.
Something popular this year is utilizing the ceiling as a fifth wall and using it to showcase decorative elements like beams, panelling, wallpaper, or a dramatic splash of colour. Arches are also quite common with new kitchen renovations.
Instead of that regular tiled backsplash or countertop, many are going the natural route when it comes to selecting a new backsplash. Natural-looking materials with dramatic movement provide a truly unique look to the kitchen. Dramatic backsplashes can really make a kitchen pop with personality.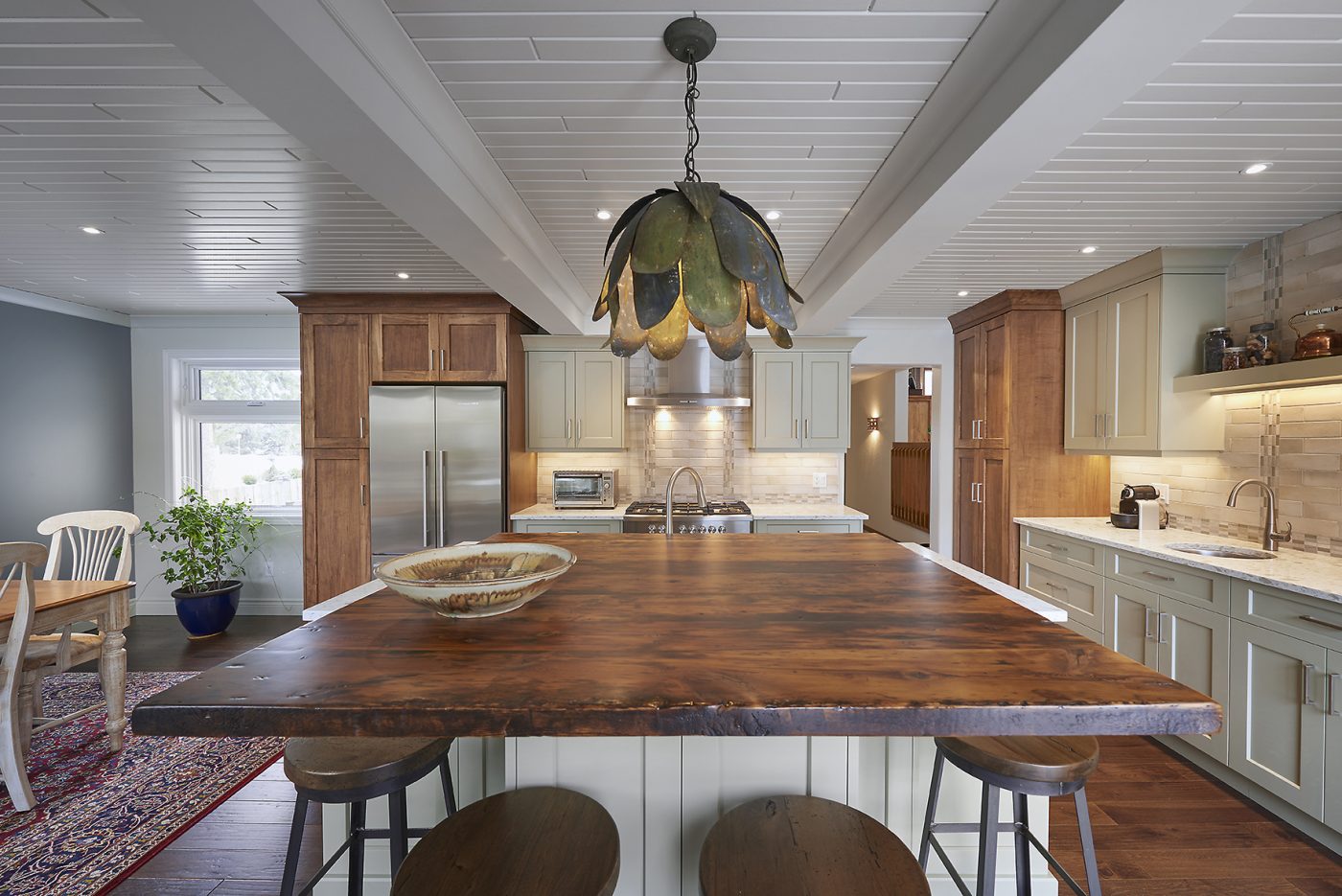 The perfect kitchen renovation project starts with Pioneer
Over 70 years, Pioneer Craftsmen has perfected the ideal kitchen with over 1,000 successful kitchen remodelling projects completed to date.
Every project is unique, which is why we spend the time to understand your family's needs, wants and future goals for your dream kitchen. To give you an idea of what you can expect, we'll create a 3-D visual model of your new kitchen.
When you can see the finished product beforehand, it's much easier to envision how your kitchen will turn out. We'll also factor in your budget to create the ultimate design solution that checks all the boxes. That's the calling card of a reputable kitchen renovation company.
We're confident you'll love your new kitchen from Pioneer Craftsmen. Countless homeowners in Kitchener, Waterloo, Cambridge and Guelph will echo that sentiment. For creative designs and reliable, trustworthy high-quality workmanship, you can always trust Pioneer Craftsmen — Different by Design.
Let's Get Started!
Send a Message or Request an Estimate
Contact Us About Career Opportunities
Current career opportunities are always listed in our careers section.