The kitchen is the heartbeat of any home. It's where families come together to share meals, reflect on their day, and sit down to spend time with one another. That's why kitchen renovations are often the most impactful change a homeowner can make.
Not only is there a substantial return on investment, but the functionality of an optimized kitchen is worth its weight in gold. Before thinking about a remodelling project with your kitchen renovation contractor, there are a few things homeowners should consider.

What do I need to know before renovating my kitchen?
If your kitchen space is a place you'll be entertaining guests regularly, space should be a major consideration. Will you need ample food preparation areas like counter space and a kitchen island, or will your focus be more so on the seating area for your guests?
Due to busy family schedules, many kitchens are rarely just used as a place to sit and eat meals. It's now a multi-functional hub for homework, a secondary office space, entertaining and storage. Depending on your situation, you may require a secondary area for these overflow activities.
Some families don't always sit down at the dinner table to eat together and may dine in a separate space. If you spend the majority of your time eating elsewhere, why not de-emphasize the dinner table and instead create a space that works best for your family?
The age and mobility of some family members should also be taken into account. Senior family members who choose to go the "aging in place" route, may need more barrier-free space or aids to help them manoeuvre through the kitchen area. At the early stage or renovation planning, this is where those special considerations should be factored in by your kitchen renovation company.
As difficult as it is to forecast the future, try to think a few years down the road to determine what kind of space your growing family may need down the line. There may be an extra family member (or two) to feed, and young children seem to grow up super fast!
Will the kitchen you plan now work for your family in three, five, or ten years? Don't just build for the now, build for the future as well.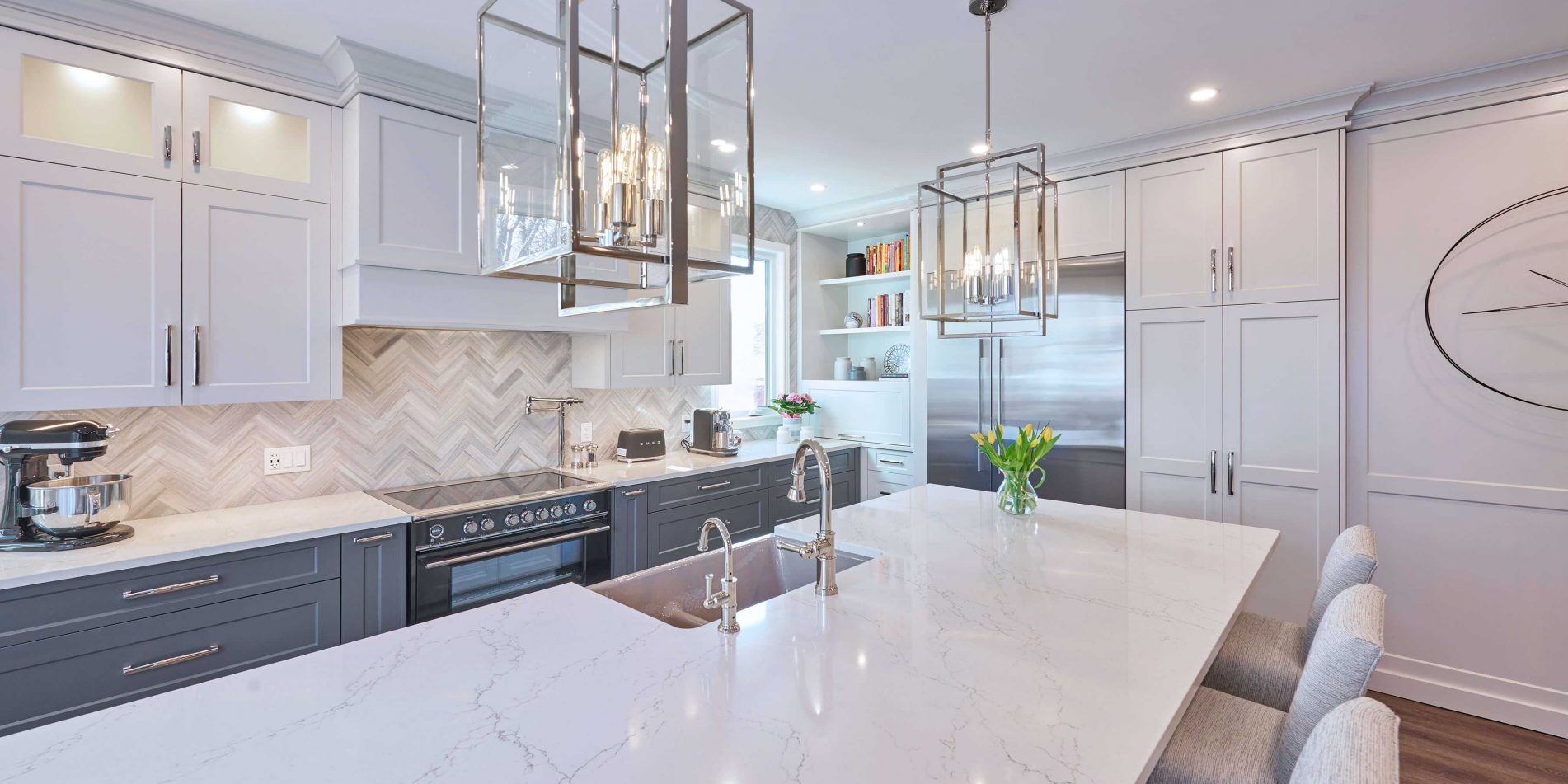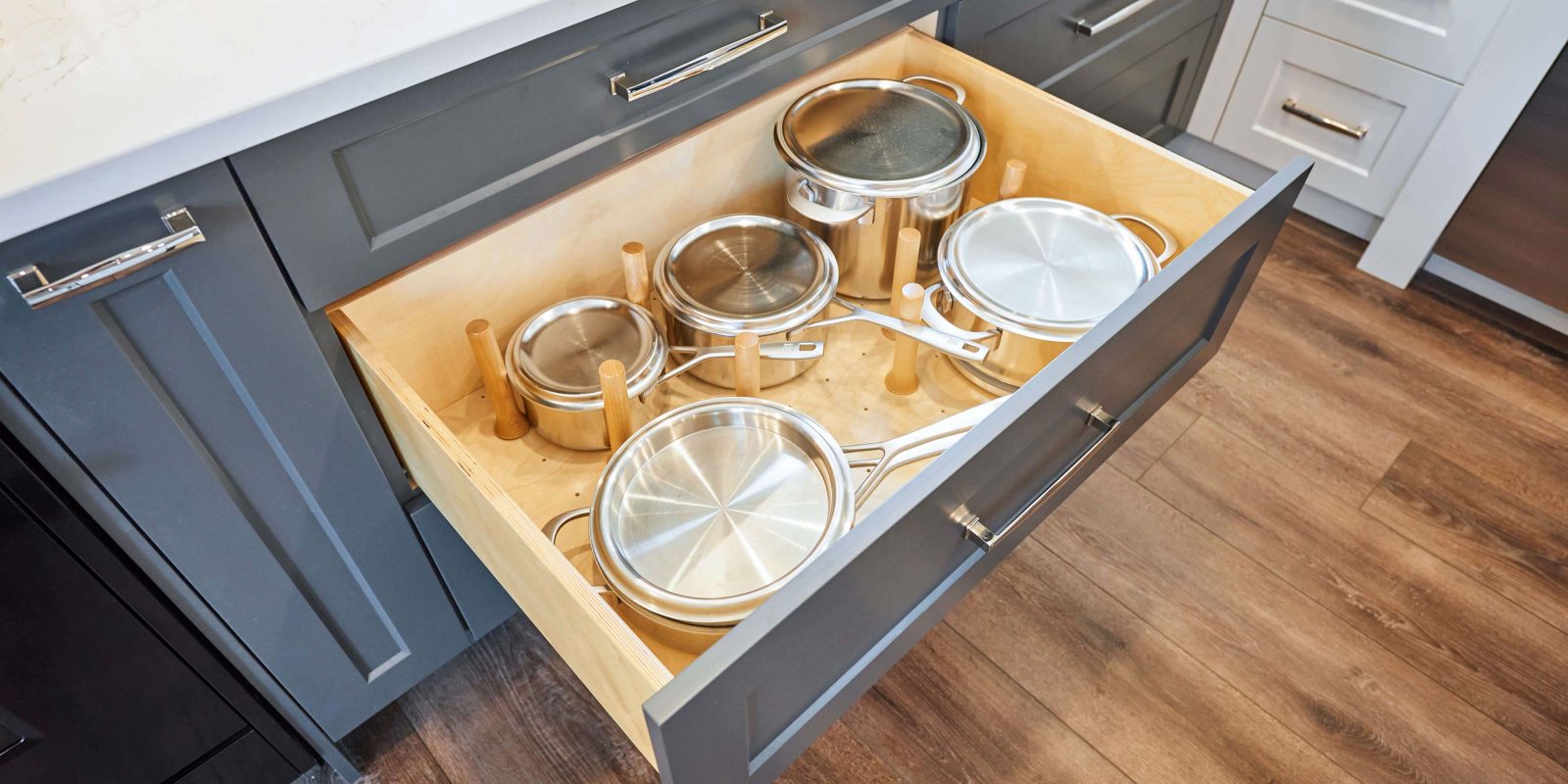 How much does a kitchen renovation cost in Kitchener-Waterloo and Guelph?
More than any other room in the home, the cost of any kitchen remodelling is a sliding scale that can vary drastically from project to project. On the bottom end, a basic Pioneer Craftsmen kitchen renovation starts around the $95,000 mark, and on the high end, it can escalate to $150,000.
This all depends on a number of factors, including wall removals and utility relocations, which can add to the bottom line of a kitchen remodelling. Typically, the three most costly aspects of a kitchen renovation are cabinets, countertops and appliances.
Upgrades like quartz countertops and built-in appliances will increase the cost, as will "scope creep"; when a project incurs additional changes or modifications after the initial design phase begins. Expect to budget anywhere from $95,000 to $150,000 for a completely remodelled kitchen.
How do I get the most value out of my kitchen renovation?
This is your dream kitchen, so it should be as functional as you need it to be! Whether you're prepping meals or hosting family and friends, it should make your life easier and more convenient. So, it's best to ask yourself: which features are most important to me?
That's where you'll find the most value for your personal situation. If this is somewhere you envision yourself staying for years to come, make the space work best for you and your family.
Or if this is only a short-term home, renovating to a state-of-the-art kitchen will still provide a great return on investment when the time comes to sell. In that case, choosing lighter colours and simple designs will appeal to a wider range of homebuyers. While bold colours and unique features may work in the short-term, potential buyers may not covet those same features.
For those who are planting their roots in this home, it makes perfect sense to prioritize your personal enjoyment and make this the best kitchen possible to suit your family dynamic. You want to love the space you spend the most time in, so don't be afraid to add a little personality and uniqueness to your kitchen.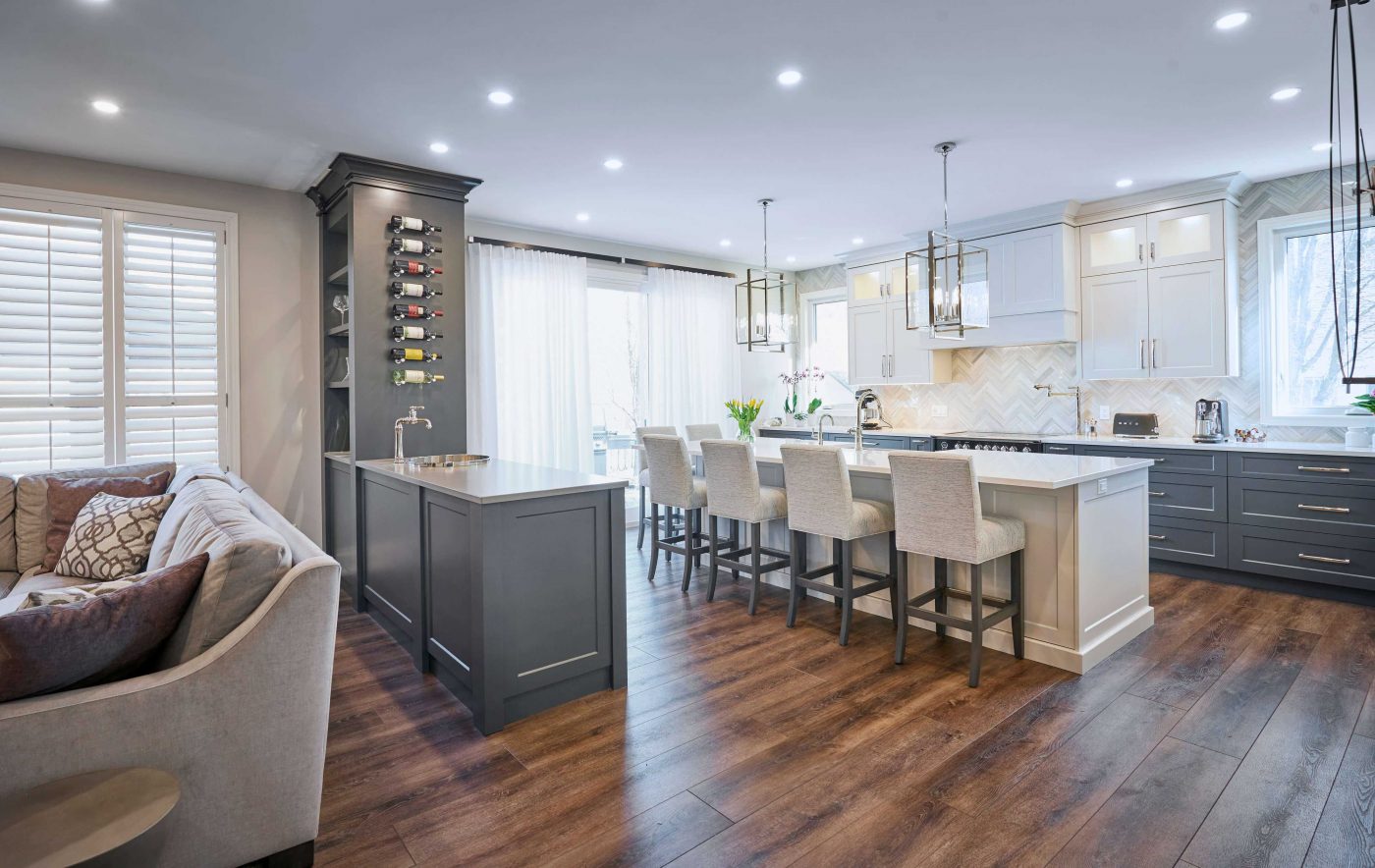 Pioneer Craftsmen delivers the ultimate in kitchen remodelling
It takes time, care and craftsmanship to create the perfect kitchen.
At Pioneer Craftsmen, we'll take the time to meet with you and learn your hopes and goals for this kitchen renovation project. Pioneer's design-build process with our in-house design department puts care and consideration into your dream kitchen.
Once you establish the budget, our project managers collaborate with you to present a functional design. After the project begins, our lead carpenters will execute and build your project to perfection.
Our unparalleled craftsmanship and attention to detail speaks volumes! Pioneer's five-year warranty and aftercare program provides peace of mind and builds confidence, knowing you've made the best decision for your home. "Different by Design" is our motto, we are different in everything we do and we designed it that way so that our clients' experience is the best that it can be.
When you're looking for a reliable, trustworthy kitchen renovation contractor, go with the kitchen remodelling company your friends and neighbours in Kitchener, Waterloo, Cambridge and Guelph trust most: Pioneer Craftsmen.
Let's Get Started!
Send a Message or Request an Estimate
Contact Us About Career Opportunities
Current career opportunities are always listed in our careers section.